---
TWO EXCEPTIONAL SUMMER OPPORTUNITIES - Cultivating The Craft Culture
16th Berkshires Arts Festival July 1•2•3 + Arts & Culture Festival August 17•18•19•20
ABOUT THE BERKSHIRES
The Berkshires is composed of 30 unique towns and two cities bordering Vermont, New York, and Connecticut and is equidistant from Boston and New York City.
It is here where art & culture is a way of life, where the elegance of historic places and the richness of artistic achievements are the hallmark of this world class resort community. A visit to Berkshires.org will introduce you to this distinct community. We are very proud that our Berkshires Arts Festival is rated by the Berkshires Visitors Bureau one of the 10 Great Cultural Hotspots in Western Massachussettes.
JULY SHOW
Entering its 16th year, the Berkshires Arts Festival has become a summer tradition, attracting thousands of art lovers who come to the Berkshires for theater, dance, music, and art. Founded by Richard and Joanna Rothbard, owners of An American Craftsman Galleries, the Berkshires Arts Festival showcases top artists from all across the USA and Canada.
While most cultural events, such as Tanglewood, Jacob's Pillow, and the Berkshires Theatre Festival, take place in the evening, the Berkshires Arts Festival has become the chosen daytime attraction for thousands of visitors. Artists from across the country have discovered that there is a strong customer base for higher priced work, and the potential to produce great sales.
The Berkshires Arts Festival continues to thrive as one of the brightest and most popular art fairs in the country.
---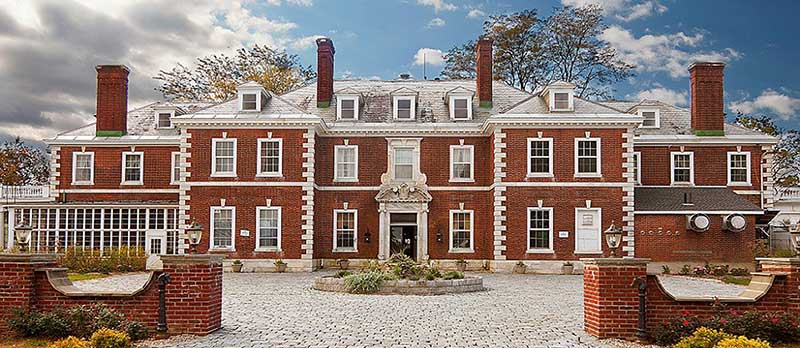 NEW AUGUST Arts & Culture Festival at EASTOVER ESTATE & RESORT IN LENOX MASS
Our show is located at Eastover a 600-acre sanctuary located only minutes from downtown Lenox, Canyon Ranch, Cranwell's Spa & Golf Resort, Kripalu Center, Tanglewood Music Center Shakespeare & Co. and other cultural venues. a Lenox is the epicenter of the Berkshires cultured lifestyle and just 25 minutes from Great Barrington.
---
Exhibit in Both Shows & Save $100 on the August show booth fee.

The Berkshires is where so many of your best customers meet with their children and grandchildren to enjoy, as a family, all that the Berkshires has to offer. Eastover will be the central meeting place for thousands of visitors & their families in August during the height of the Tanglewood season.
Workshops & Classes
By offering hands-on craft and art workshops to our guests during our August show, we hope to enhance their appreciation for your work when they visit your booths.
---
Give A Workshop.
Giving a workshop will be good for your business. If you are interested in making a proposal to give a workshop or class, you will may have your booth fee waived.
Please email your proposal to Richard@americanartmarketing.com
---
More information will be available soon about this new show in Lenox, MA.
---
JULY SHOW SCHEDULE
MOVE IN & SETUP: Friday June 30: 9am-7pm
SHOW HOURS: SATURDAY July 1: 10am-6pm | SUNDAY July 2: 10am-6pm | MONDAY July 3: 10am-5pm
---
AUGUST SHOW SCHEDULE
MOVE IN & SETUP: WEDNESDAY Aug. 16: 4pm-8pm | THURSDAY 8am-3pm
SHOW HOURS: THURSDAY Aug. 17: 5pm-9pm (SPECIAL EVENT) | FRIDAY Aug. 18: 10am-6pm | SATURDAY Aug. 19: 10am-6pm | SUNDAY Aug. 20: 10am-4:30pm
---